WELCOME TO MY WORLD

I'm Toro, and I am the soul behind every art piece you see here.
I am a self taught artist based in Valencia, Spain.
I have always been fascinated by the power of art to inspire people and help them to see the world in new and exciting ways. That's my reason why I started this project - to share my passion with others and *hopefully* be able to inspire them to grow, to get creative and aim as higher as they want to, I want everyone to know that reaching for their dreams is possible.
With years of experience in drawing, painting, and tattooing, I have honed my skills to create art aimed to speak to the soul. I approach each piece with a deep sense of curiosity and a passion for exploring new artistic styles and techniques.

My goal is to create images that resonate with your inner voice, allowing you to hopefully see aspects of yourself in a whole new light.
My curious combination of artistic styles and influences learnt over the years setted me apart in a whole different path which became the foundations of what I'm creating nowadays.

My work draws inspiration from Art Nouveau aesthetics, neotraditional tattoo style and realism, you'll also see that's pretty common to find my own personal interpretation of mythology and folklore. This fusion of styles results in art that could be both beautiful and meaningful, telling a story that speaks to the heart.
As a business owner, I value honesty, transparency, and accountability above all. I believe that we all have the power to achieve whatever we set our minds to, and I am committed to helping my customers realize their dreams through my art.
My goal is to build a relationship based on trust, confidence, and a shared love of art with each customer.
When I am not creating art, you can find me enjoying my other passions, such as listening and playing some music, filming and taking pictures with my new camera, or exploring the great outdoors anytime I can. Taking time to disconnect and recharge is also essential to staying inspired and energized.
·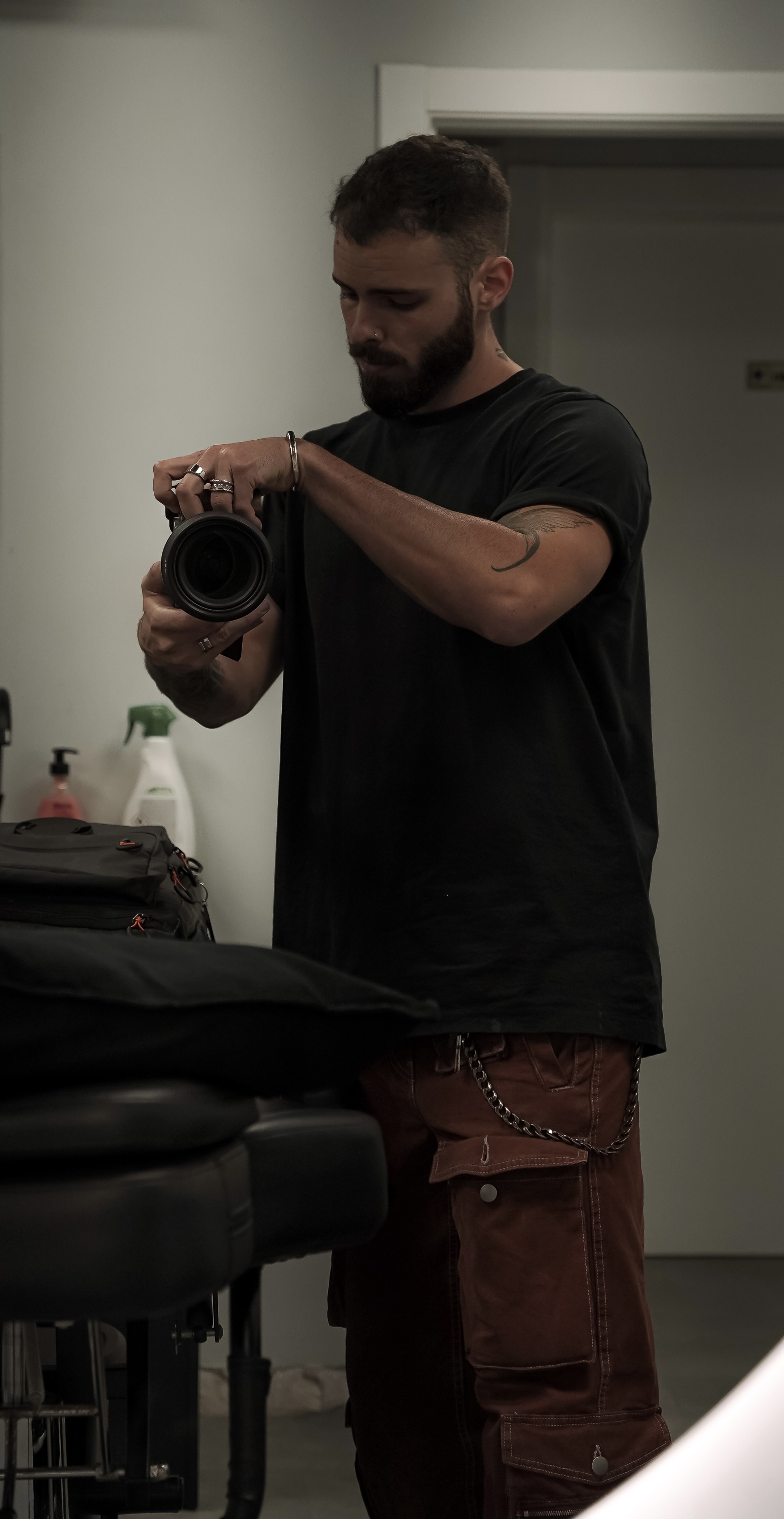 Thank you for taking the time to learn more about me.
I hope that my work brings joy, inspiration, and empowerment to your life.

Best regards,
T.